Water Damage Restoration in San Gabriel Valley
Water Damage Restoration With a Peace of Mind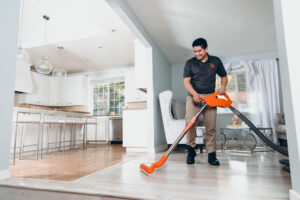 The risk of water damage is high in San Gabriel Valley, especially during the wet months. These seasons in San Gabriel Valley last for four months, from November to March. February is the wettest month, with at least 0.04 inches of rain on an average day. Apart from heavy rain, other causes of water damage in homes and offices include pipe damage, leaky pipes, poor roof maintenance, and flooding.
No matter the cause of water intrusion on your property, if you are searching for immediate water damage restoration near me, then contact us. At 911 Restoration of San Gabriel Valley, we have a team of IICRC-certified and trained professionals who come to help you in less than 45 minutes. Our goal is to provide clients in trouble with immediate relief and restore their property as quickly as possible. Hence, we provide a stress-free service to everyone. Call us today.
Complete Water Damage Restoration Assistance
At 911 Restoration of San Gabriel Valley, we provide complete water damage restoration services. We take pride in being one of the best water damage restoration companies in the area. Our high-quality services, tools, and unmatched expertise have earned us the trust and respect of our clients. It has also helped us become the top choice of restoration companies to work with.
When you call us for water damage restoration in San Gabriel Valley, we come to your assistance right away well-equipped. Our team has access to cutting-edge and industrial-grade equipment like pumps, air scrubbers, and more.
As soon as we arrive, we conduct a detailed and free visual property inspection to understand the severity and extent of damage caused by water damage. This inspection enables our experts to create a tailored action plan with the best strategies and tactics to restore your property in the shortest possible time.
Most often, our plan includes but is not limited to strategies like:
Water damage mitigation to prevent further damages inside your property

Deep cleaning

Complete water removal from every nook and cranny

Sanitization

Disinfection

Dehumidification

Mold inspection and remediation

Cosmetic and structural repairs
At 911 Restoration of San Gabriel Valley, we go above and beyond to restore your property to its pre-damaged state, helping you make a fresh start and create beautiful memories. Our crew understands that this is a difficult time for you and your loved ones; therefore, we work with you at every step with care and compassion, just like family. We even provide assistance with insurance work.
Benefits of Water Damage Restoration in San Gabriel Valley
Whatever the reason behind water damage, you should never ignore it. Call 911 Restoration immediately to get a water damage restoration service near you within 45 minutes. This is important so that it doesn't affect other parts of your apartment. Here are a few benefits that we offer when we help you recover from water damage on your property. 
Reducing Structural Damage
If you ignore water damage, it could lead to cracks in the ceiling, walls, or foundation. 911 Restoration gets rid of the effect of water on the structural integrity of your property. Whether you are a renter or the owner, we help you get a Fresh Start quickly and at a low cost. 
We offer a 45-minute response guarantee after your call. Mold growth is a common side effect of water damage. When water remains in one place for a certain time period, it leads to mold growth. Mold can start developing on damp and humid surfaces in about 24 to 48 hours. Therefore, our quick reaction can save you a lot of money, time, and effort. 
Mold grows on almost every surface and can destroy your property quickly. Within 72 hours, your wallpapers, carpets, and floor may be completely damaged. You may also find that there is a very bad smell coming from the mold. We help you reduce the risk of damage and smell by responding and starting the process quickly. 
When water stays in one place, there is a very good chance that it may lead to water stains. These stains look like dark patches on your walls and floor. You should treat these stains immediately so that they don't get permanent. This is why it is important to get rid of water damage as quickly as possible. Our quick response time and even quicker recovery process mean that we get rid of stains effectively without any extra charge!
Therefore, our quick service also helps you avoid further damage. Water damage can lead to other problems very quickly. This is why it needs to be treated as soon as you find it. That way, you can avoid having to pay higher repair costs. For example, water damage can ruin electrical systems as well, peel paint, damage wood, and more. The entire system, paint, or wood will then need replacement.  
Lower Risk of Electrocution 
Moisture in your electrical system can lead to short circuits. However, that is not all there is to it. Water damage can also increase the risk of electrocution. Water is a great conductor of electricity. This means that without immediate water damage restoration, electricity may travel through all the wet surfaces. It can be life-threatening or may even lead to a fire. 
Property Restoration Made Simple and Affordable
We understand that many property owners often delay restoration work after water damage because of the cost. But with us, you don't have to worry about that. Our techs strive to provide you with quick and affordable services. Remember that if you act fast, you can keep the restoration cost low. This is because the more you delay, the damage caused by water is likely to increase as the water continues to spread in different areas of your home. This further leads to a high cost of repair and restoration.
So, don't delay; act fast to curtail the damages and cost. Give our experts a chance to serve you. We make sure that restoration work is completed within your budget and promptly to your complete satisfaction. Call our restoration team in San Gabriel Valley today. We specialize in water, mold, and fire restoration services.